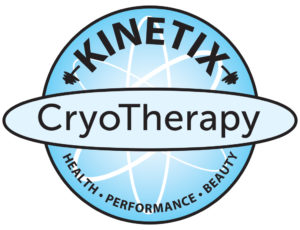 Kinetix Center is the go to place for those with active lifestyles seeking Cryotherapy in Palm Desert. Trainers have known for years how to manage elite athletes through I.C.E. — Immobilization. Cooling. Elevation.
The intense, repetitive training and high level competition these athletes pursue often produce chronic and acute injuries making the effects of I.C.E. well known. In an effort to intensify training even further, while shortening recovery time, some elite athletes are taking that concept to the next level — whole body cryotherapy.
Want More Information?
---
Benefits of Cryotherapy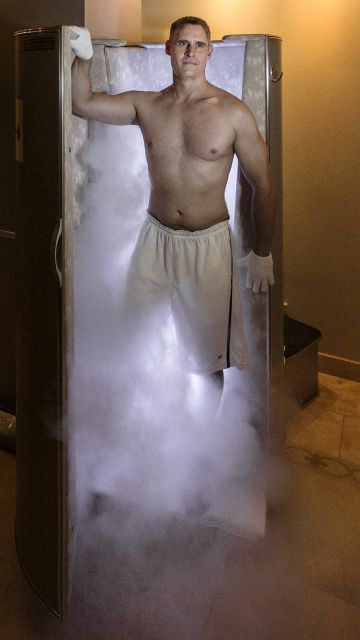 Decreased pain
Decreased fatigue
Decreased muscle soreness
Decreased injury recovery time
Quicker surgical recovery
Psychological competitive edge
Decreased anxiety
Decreased depression
Decreased incidence of colds and flu
Tighter, healthier skin
Cellulite reduction
Stronger, fuller hair
Stronger nails
Fewer skin blemishes
Increased libido
Increased sexual stamina
It is believed that the stimulation of the central nervous system results in the reported benefits.
For some time now, in Europe, cryosauna has been used by golfers and tennis players before and after games to prevent joint and back pain. After experiencing the incredible effects of the cryosauna, Europe's golf and tennis clubs have had them installed within their facilities to offer their members an effective solution to their pain problems. As of 2008, this amazing new device has been an effective solution to joint and back pain.
If you would like to speak with someone to get more information and find out if Cryotherapy is right for you, give us a call at (760) 200-1719 or send us a message.
---
---
Cryotherapy References
Cryotherapy: Why Pro Athletes Like It Chilly
Some athletes like it cold — real cold
Whole Body Cryotherapy : The Three Levels of Cure