How Does The Infrared Sauna Work?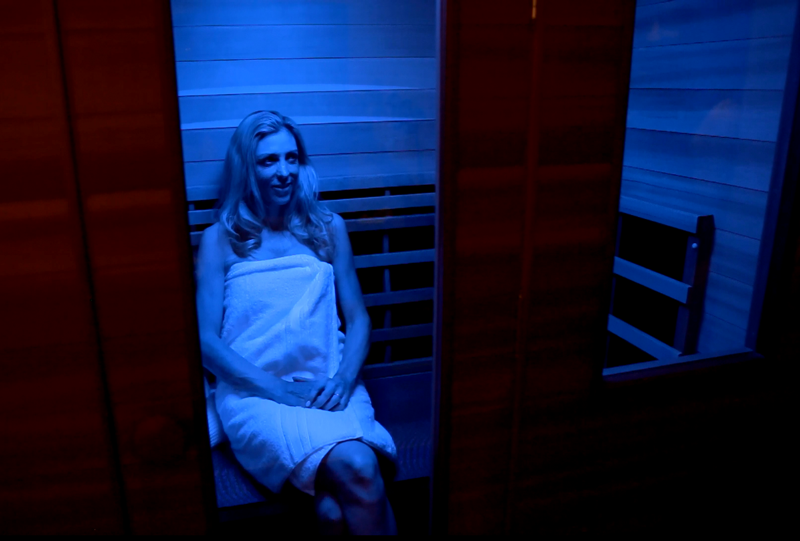 Infrared is a section of the natural band of light that is not visible to the human eye, but can be felt as heat. Unlike the high heat produced in traditional saunas, infrared heat is able to penetrate the body to a depth of 1.5 to 2 inches. This stimulates the body's cellular detoxification process more effectively and at a lower temperature than a traditional sauna.
Benefits
Safe & Effective for all skin
Manage & reduce pain & Inflammation
Improve blood circulation
Increase range of motion & mobility
Helps wounds & injuries heal faster
Minimizes fine lines, crow's feet & wrinkles
Rejuvenates hands, chest & thighs
Improves the appearance of skin tone
Stimulates the regeneration of collagen & elastin
Increases circulation, providing healthier skin tone
Helps reduce pore size & clears blemishes
Stimulates metabolic function in skin cells
Reduces the appearance of overall redness associated with conditions such as rosacea
No creams or ointments required
Non-invasive & no side effects
Choose your color of light
Red is the symbol of love and of like itself, with its penetration power, which is the highest of all colors it is recommended for treatment of impended circulation, muscles and heart. It generates enthusiasm, arouses passion and has a cheering effect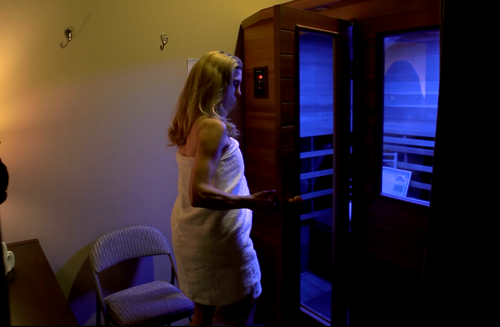 Green is a cooling sedating actor which helps reduce swelling of joints and tissues; it calms the body and helps reduce inflammation. It's the color of the relaxed heart.
Blue is a cool color that has a calming effect inside as well as on the outside. It is very helpful in treating sleep disorders and headaches, yet also regulates deistic t issues in the organism. It helps in all kinds of cramps and can have an anti-bacterial effect.
Yellow is a clear purifying color, which stimulates clarity in intellects as well as toxin processing and eliminator. It can help with learning disabilities and with strengthening of endocrine b conductors
Turquoise is the color for mental relaxation and tackling embedded psychological barriers. It can help regulate imbalances in the lung and large intestine system. It can facilitate spiritual growth
Violet promotes awareness and consciousness. It increases effects of meditation. It promotes proper functioning of the lymphatic system and can be helpful in times of menopause.
Infrared sauna guide: After the Sauna
After you're done in the sauna, take a warm to cool shower to remove sweat and toxins from your skin. If possible, avoid putting soap and especially lotion on your skin, which will only clog the pores you just cleansed. A cold water rinse will close up your pores quickly and leave you skin feeling incredibly and naturally smooth.
You might feel the need to relax before getting back to your day. Listen to your body. A sauna is relaxing, so why not savor the invigorating and relaxing feeling for a while.
Infrared sauna guide: Tips to remember
Sometimes medication we've taken got stored in fat cells. Some people say we have memories and emotions locked in our cells. As the infrared light penetrates your body and stirs up cells, you might experience old emotions or taste old medication. This is not abnormal and is what you want – to get rid of the stuff still in your body that should not be there.
Generally speaking, almost every infrared sauna guide will tell you that children under the age of 5 shouldn't be in a sauna at all. Older children should always be supervised. If you're pregnant or have a significant illness please consult your physician before using a sauna.