Strength & Conditioning Training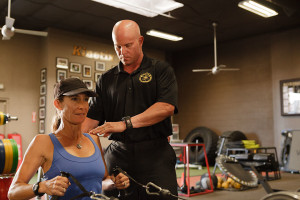 Whether you are an office worker or a serious athlete our skilled staff of trainers and therapists are here to address your fitness goals. We offer a corrective exercise approach to restore function in the body. Scientific based programs will strengthen those that are weak, and give optimal flexibility to those that are tight. We also offer sports specific training sessions with state of the art equipment so that you are given the best opportunity to fulfill your goals. On going assessments are given to make sure that you are progressing in the right direction.
Circuit Training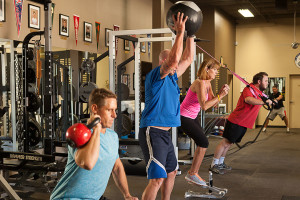 After going through an instructional class, Kinetix has on-going circuit training classes either individually or in a small group setting. We often have teams come in and therefore keeping the group small so every participant gets the individual attention needed and all their questions answered. We create an environment that the kids feel very comfortable in and in doing so we can address all the questions they may feel leery to ask in other settings.
Weight Training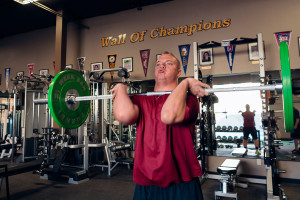 The weight training classes are taught in a small group setting. Athletes are shown how to lift properly and with good posture. A circuit of stations that include flexibility, stability, strength and power will be performed by each athlete, and weight selection will be individually addressed based on that athlete's ability level.
Power exercises like the dead-lift, power clean, front and back squat will be critiqued as these are the most widely used and misrepresented power exercises done by most athletes.
Agenda:
Fundamentals of the proper technique
Instruction of proper lifting techniques
One on one instruction
Our class ratio is limited to 5 – 1.
Our instructors are National Certified Strength and Conditioning Specialists.
Classes: 90 minute session.
We recommend a follow up session to be arranged so you can be monitored to stay on track and increase your weights if form is correct.