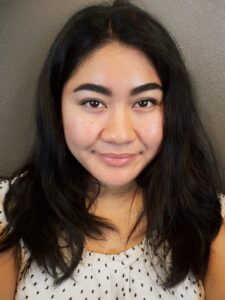 Miranda is our Director of First Impressions and operates Kinetix day to day business. 
She combines her experience of customer service with The Law of Attraction to provide a loving and supportive community to our Kinetix Clients. Miranda has a diverse background in Health and Wellness and is hooked to this industry for life. She is a former Karate athlete and has won many gold medals including the Jr. Olympic National Championship. She now studies holistic health and released her first "Gratitude Journal" on Amazon in hopes to bring awareness to the importance of mindset and personal energy.
Miranda is passionate about helping others in person and online through her Youtube channel by explaining healthy lifestyle habits that have helped her attract everything she's ever wanted.