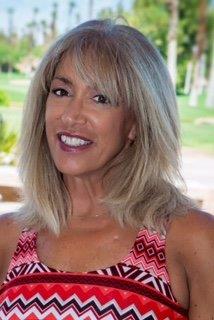 Rock Steady Boxing- Desert Cities
Gloria Landau is an ISSA certified fitness trainer since 2013. She specializes in Aqua fitness for the active aging as well as balance for seniors. She is also certified in the Rock Steady Boxing method for Parkinson's Disease. Her passion for helping to improve the lives of people with Parkinson's started when she joined a Rock Steady Boxing affiliate as head trainer. Watching the dedication and effort of these incredible fighters ignited a passion to give back everything she could to make their daily lives better. Her experience in group fitness training, including stretch and interval exercise helped pave the way to greater flexibility, mobility and balance as well as improved voice activation. Seeing these fighters get better with each week that went by has changed her life forever. There is scientific research showing that the Rock Steady Boxing method can stop the progression of the disease. She has seen firsthand that the combination of non-contact boxing, calisthenics and stretching can improve the daily lives of people battling Parkinson's disease.
The program received national attention when Leslie Stahl did a piece on CBS Sunday Morning with her husband who suffers from Parkinson's and has seen great improvement since starting Rock Steady Boxing. https://Youtu.be/EfDHGbuvqiw.
Rock Steady Boxing- Desert Cities joins the Kinetix Health and Performance Center family beginning October 1st, 2017. Assessments are required prior to beginning class. Please contact Head Coach Gloria Landau at 760-831-1909 or email to desertcities@rsbaffiliate.com to schedule an appointment.